Ever since I could pick up a crayon I've considered myself an artist. My memories of happily drawing on the walls go well beyond a mischievous child. It made me happy. My parents, not so much. But when I initialed my purple magic marker drawing at the age of 4, they too recognized there was more to it.
It's important to me to stay at the top of my game. I cannot expect clients to trust and invest in my artwork if I'm not willing to give them my best. I have always been a highly motivated person earning my BFA (Bachelor of Fine Arts) from Syracuse, studying at Brooks, interning at Hallmark, dedicating myself to photography for over 25 years. The certification was the next step in committing to clients and me. What that means for my clients; I demonstrate high-quality professional skills artistic and technical competence and verified by photography's worldwide trade association, Professional Photographers of America. Only 3% of all photographers and only 6 in 100 miles of Kansas City hold this certification. I'm proud to be in this select group.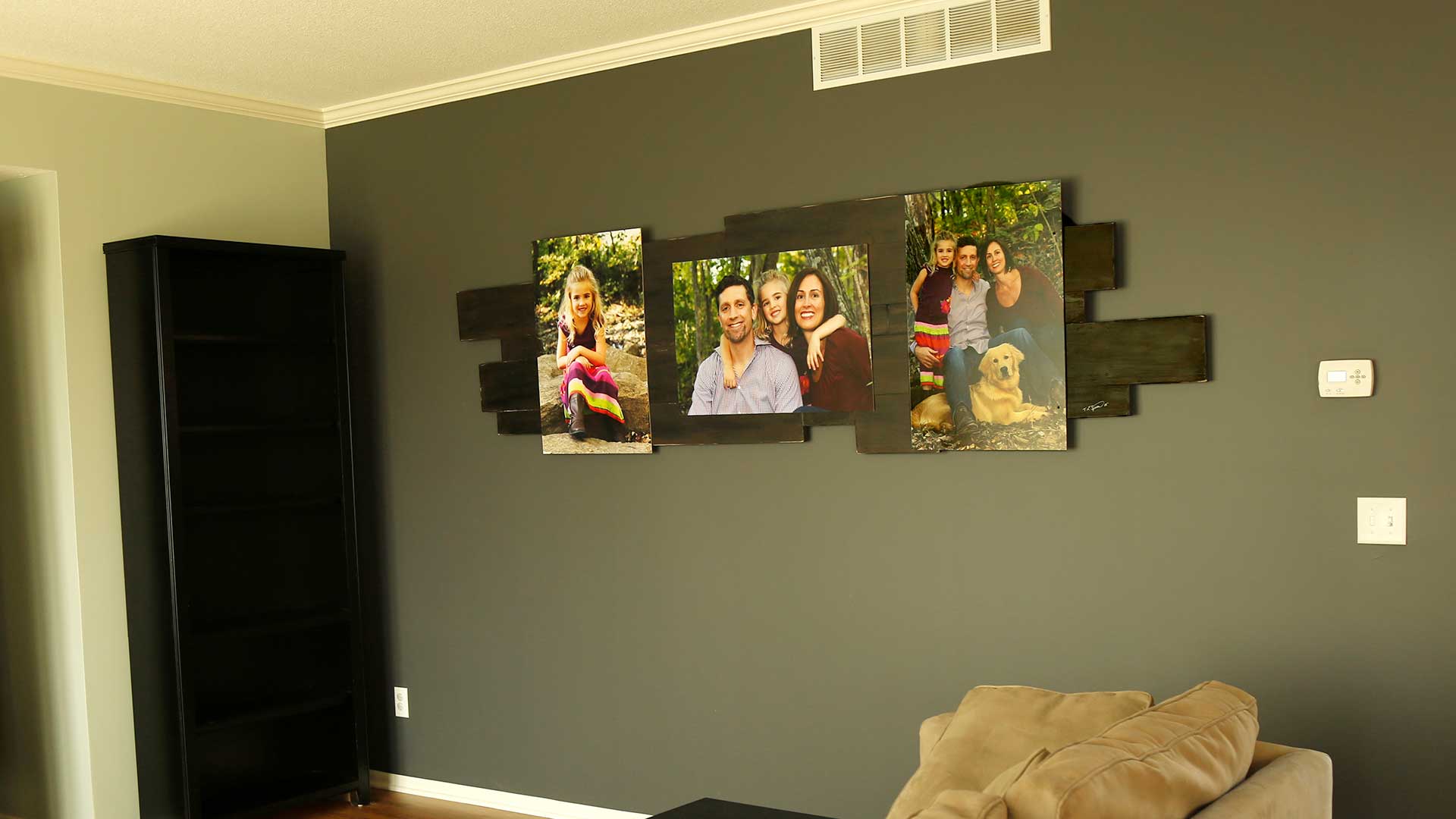 About Gallery Portraiture
What makes us different:
Are we the right match: 

Looking for a positive, fun, visionary who wants to create meaningful finished art for your home.

Add a special magic to your life with captured moments displayed lovingly throughout your home.

Be guided through the process to create art that represents what matters most to you.

A positive experience lead by an innovative photographer.
Fun facts with Tracy:
My favorite place: Any beach. Yes, I know I live in the direct center of the country. But, I grew up on the Jersey Shore.
Little known facts: I photographed Ronald McDonald's wedding. I've been oil painting since age 7.
My Family: Happily married since 1999. Fell in love with a KSU alum. That goes well with a Syracuse grad. ☺ 2 awesome kids. Animal friends, we tend to have multiple animals at any given time, dog(s), cat, leopard geckos.
Oddest Jobs: I sold hot dogs and soda from a shack on the 9th green at a golf course, had a paper route age 13-16. And before everyone carried a camera in their pocket, I worked for a company taking party pics in college at fraternity and sorority events.
My favorite food: I wish I was a health nut but Ice cream and pretzels are my favs.
How friends describe me: Spunky, creative, generous, hardworking and a bit crazy.
My spare time: love being with my family, going to the movies, and I get volunteered a lot. Somehow I've been a boy scout leader for over a decade, non-profit volunteer and I'm on the board for Snake Saturday. Side effect of an OCD, alpha personality with creative ideas I guess. But I wouldn't change a thing.
Life Long Dream: Create art and have a bungalow at the beach.