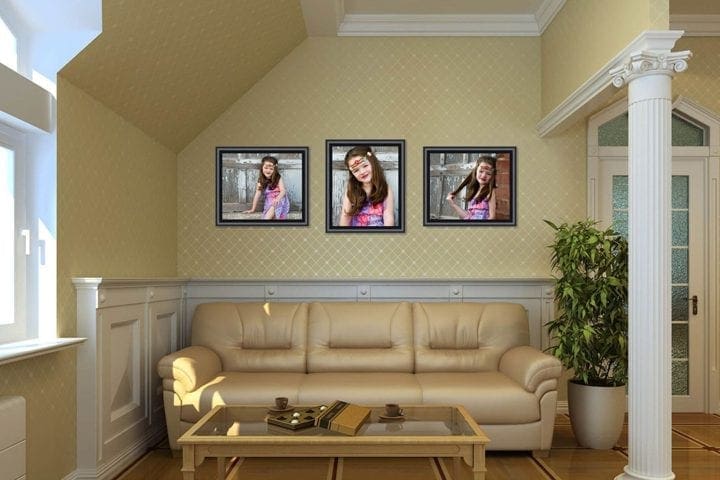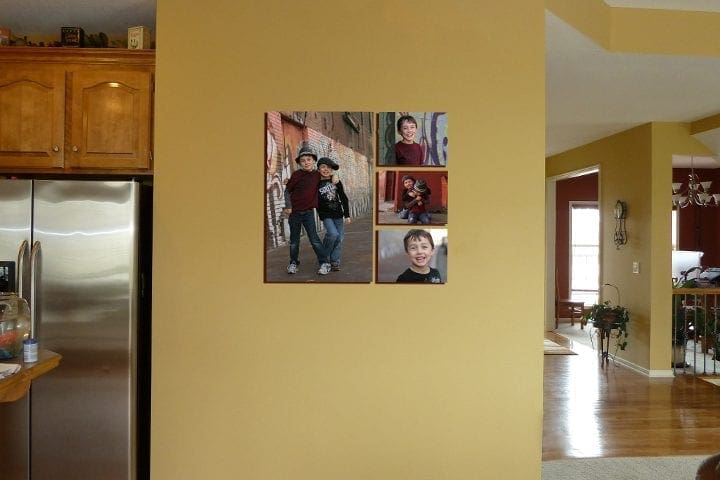 If you've never experienced professional custom portrait photography,
GET READY TO BE SPOILED!
Begin with the End in Mind
Gallery Portraiture is Kansas City's premier portrait photographer. We begin with the end result in mind. Custom portrait photography is more than scheduling a photoshoot in a random location around the Kansas City area. Before we schedule to shoot any images, we need a plan. Our goal is to create an experience that captures you and your personality. Over the last 20 years as a dedicated custom portrait photography company, we have developed a process to ensure you get more than just digital pictures that will be stored on a hard drive. We are work with you to help determine and create a plan for how your custom portrait photography will be displayed in your home. Creating a plan and shooting for that plan results in a session that is picture-perfect. The entire portrait process takes place in several different steps.
Step One
The Consultation.
We come to your home, this gives us the opportunity to get to meet you and understand what your expectations are and to go over the process and get to know you and your personality. We help you consider carefully where you'd like to have your portraits taken, or we can recommend a setting for you. Our goal is a portrait experience that will delight you. These help us tailor an experience that will allow you to feel relaxed and comfortable. You will share your experiences and who you are. You are the inspiration for our art.
Step Two
The Session
Portrait photography shoots can be a little stressful. You may worry: Will the kids behave? What will we wear? And then convincing dad! …Past experience may give cause for concern. But, with Gallery Portraiture you can relax and enjoy. We are masters of organized chaos and welcome crazy kids. As a busy mom who has worked with kids for over 20 years, Tracy has more than a few tricks. Allowing children to be themselves and have FUN. This allows us to capture the true emotions; of that person that you love.
Let's go outside! Sessions at one of Kansas City's iconic spots or any of the many beautiful Kansas City Metro area locations make for some stunning and beautiful images. Especially if the location has special meaning to you.
Step Three
The Presentation
The creative process continues with a private viewing of your images. This is when you will finalize your portrait order. All of the decision-makers must be there. You will be presented with a professional slideshow of the best images. Together we will choose your favorites and must-haves. Most importantly, you will be shown design ideas that represent your desires expressed during the preliminary consultation: the actual sizes and combine images together for a stunning album or wall gallery. Custom pieces are designed, framed, constructed, and produced with each little detail.
Step Four
The Installation/Deliver
Not all products are installed.
A few weeks later, your order will be completed and ready for pick-up or installation. We are happy to deliver and install your uniquely designed wall art, to ensure its safe arrival and to see the joy on your face when you see it hanging on your walls.
Because these are your children, your treasures the ones whose smile makes all your troubles fade away. 
Now that you have the details, let the spoiling begin.
A Long Term Objective
As your children grow, change and reach those magical milestones it will be time to update your portraits. So from the beginning, we plan, knowing that more may follow. And we design for that! The next time you work with us, we'll create art that harmonizes with previous portraits.  As the clock keeps turning your home will warm your heart and tell the story of your life.